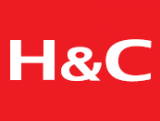 Howard & Cavaluzzi Architects LLC. (H&C LLC) is an international design firm that integrates diverse cultural experiences through collaboration with a holistic design approach: elevating the quality of life and environment. We seek to balance the functions of shelter and program with the spirit and joy of human habitation.
Our firm is composed of architects, designers and urban planners with multi-modal skills and languages. With offices in New York and Beijing, H&C has been able to meet the challenges of complex programs and effectively address the needs of large and small scale international projects. We work in a variety of project types ranging from urban planning and design, world horticultural exposition, ecological infrastructure, campus planning, agricultural, cultural, residential, commercial and entertainment developments.
Our approach values teamwork and resiliency. As changes in technology, climate, economy and program may accelerate or decelerate, timely responses are required. Resiliency is our ability to efficiently increase or decrease in proportion the scale, quality, time horizon or cost of the affected issues. By working closely with our clients, and cultivating a team comprised of local community members, specialized consultants and governmental agencies, we can respond effectively and adapt to related conditions as they arise.
During its 35 year existence, the firm's Beijing office has participated and won several international design competitions in China: Jinzhou World Horticultural Exposition (completed 2013); Wuhan Hong Gang Cheng Riverfront Development (under construction); and Yixing Recreation Town Center (under construction). In February, 2015, the firm participated and was selected as one of the winning semi-finalists for the Phase 1 -Infrastructure, Boston Living with Water International Design Competition, Boston, Massachusetts, USA. For the Phase 2 submittal, H&C successfully collaborated, coordinated and integrated specialized work with several local Boston landscape and engineering firms.
"I am proud of the teamwork generated from our Beijing office with the local Boston firms, says Jason Balinbin, one of the firm principals. We demonstrated that with technology, spirit, and a shared vision, we can cross continents and communicate effectively despite long travel distances, opposite day/night time zones, and language and cultural diversity".
Howard & Cavaluzzi Architects LLC.(H&C建筑师事务所)是一家国际设计公司,通过实现一个整体的设计目标:提升生活和环境质量,我们整合了多样的文化体验。我们在人类居所的庇护所功能与精神和喜悦之间寻求平衡。
我们的公司由建筑师、设计师和城市规划师组成,他们掌握多重技能,说着不同语言。H&C在纽约和北京设有分公司,可以接受任何复杂设计要求的挑战,有效处理各种规模的国际项目。我们的工作覆盖各种项目类型,包括城市规划与设计、世界园林博览会、生态基础设施、校园规划、农业、文化、住宅、商业和娱乐项目。
我们在工作中重视团队合作与弹性。技术、气候、经济随时变化,计划可能加速或放缓,及时的反应是必要的。我们具备工作的弹性,可以高效地应对项目规模、质量、时间要求、造价等因素的变化。通过与客户的紧密合作,培养由当地社区成员、专家顾问以及政府机构组成的团队,我们能够有效应对出现的相关情况。
公司自成立以来35年,北京分公司在中国参加了多项国际设计竞赛并获得优胜,例如:锦州世界园林博览会(2013年建成)、武汉红钢城滨河区开发(在建)、宜兴旅游度假小镇(在建)。2015年二月,北京公司参加了"波士顿,与水共生"的国际设计竞赛,地点在美国马萨诸塞州波士顿市,在半决赛中获得优胜,在决赛阶段作品的完成过程中,H&C成功地与当地景观、工程公司合作,协调与整合不同专业的工作。
"我为这个由北京办公室与波士顿当地公司组成的团队感到骄傲",该公司主要负责人Jason Balinbin说。"我们证明了,通过技术、精神以及共同的愿景,即使我们远隔万里、昼夜颠倒、有不同的语言和文化,我们一样可以跨越大洲,有效沟通"。